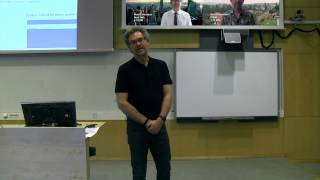 Overview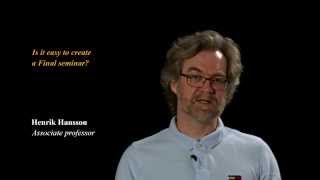 Benefits from a supervisor's perspective
Resources/ Thesis info
Grading
Final Seminar
Interact with reviewer
My Settings
Notifications
Checklists
Idea Bank and Match
Forum and Milestones
Activity Plan
Overview

In this video the SciPro philosophy is explained interactively based on the most common questions from new supervisors and students about to use the system.

Benefits from a supervisor's perspective

Voices from experienced users of SciPro, what are the benefits? The supervisors perspective.

Resources/ Thesis info

A demonstration of what kind of general resources students can access from Thesis info.

Grading

Presentation of the online grading system. Grading criteria and auto-calculation of preliminary grade.

Final Seminar

This video shows how a final seminar (oral defence, viva voce) are administrated in SciPro: booking, registrations, approvals etc.

Interact with reviewer

Here the module facilitating interaction with reviewer/examiner and supervisor is demonstrated.

My Settings

The different personal settings are explained in this video: what kind of personal info you can add, how often and in what way you want to receive notifications from SciPro etc.

Notifications

The different types of notifications and how the notification system works are discussed in this video.

Checklists

A demonstration of checklists used for students´ self-assessment during the thesis process.

Idea Bank and Match

An extensive demonstration of how the online Idea Bank and Match (allocation of supervisors based on thesis topic ideas) works.

Forum and Milestones

In this video communication via Forum is demonstrated and the Milestone feature is explained. Milestones are mandatory sub tasks within a thesis project.

Activity Plan

The activity plan provides a schedule; either a predefined schedule or a schedule made from scratch. Time, events, checklists, e t c can be modified by the student or supervisor at any time during the process.